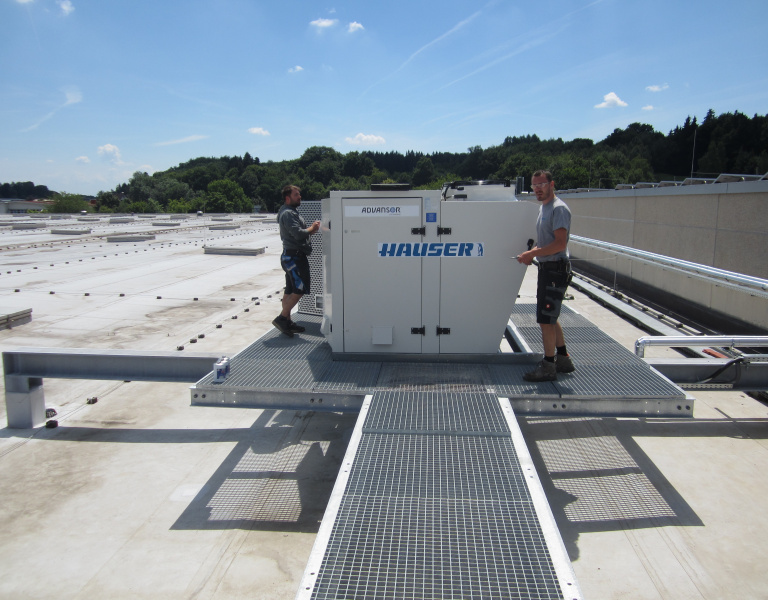 Refrigeration & heat recovery systems
Refrigeration engineering – from small to large-scale
HAUSER offers refrigeration technology designed to fulfil customers' preferences for every system size – from small to large-scale (CO2, NH3, Freon, etc.)
The range of facilities we can supply includes discounters, convenience shops, supermarkets, hypermarkets and warehouses. Our goal is to help you reduce energy consumption, operating costs and CO2 emissions sustainably and for the long term.
Heating from refrigeration
Our sustainable eco2ES system can replace conventional heating systems. You can benefit from a positive return in just three to six years, as well as comprehensive design with HAUSER's characteristic system quality (heating, ventilation and air conditioning).
"We were able to reduce our primary energy costs for refrigeration and heating to a minimum."
Customer, winter 2015