The EuroSkills 2021 European Championship for Young Professionals in Graz finished with remarkable success for HAUSER: Marco Hörschläger from Haslach triumphed in the Refrigeration and Air Conditioning category, achieving HAUSER's best result yet in an international professional skills competition. The 24-year-old was cheered on by his fan club of 62 work colleagues.
Around 400 skilled professionals in 45 different professions put their skills to the test in the multi-day competition where the 54-strong Austrian team won 33 medals in total. "Marco Hörschläger is a talented young employee who prepared for the professional championships with real dilligence, and we are very proud of him" said Rupert Danninger, Head of Apprentice Training at HAUSER.
Support from HAUSER
After graduating from HTL Neufelden vocational college, Marco Hörschläger decided to train as a Refrigeration Systems Engineer and took up an apprenticeship at HAUSER in St. Martin. Since then he has successfully completed his apprenticeship and is now working at the company headquarters in Linz. Hörschläger trained intensively to be able to be in top form for the professional championships at EuroSkills in Graz. "I'm particularly grateful to HAUSER for supporting me generously with tools and materials during the preparation stage," said the talented young champion. "The championship is split into various modules with strict time constraints. In the refrigeration competition, precision, functionality, safety and speed are crucial, as are general electrical, mechanical and refrigeration criteria. There's also a troubleshooting round, where participants have to identify faults," said Danninger.
Image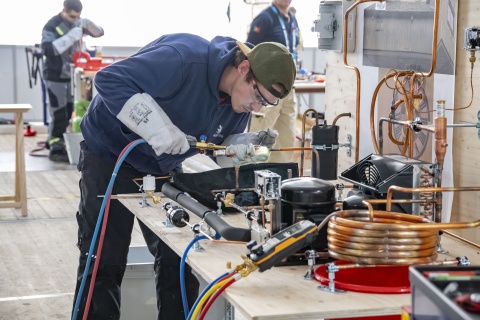 Image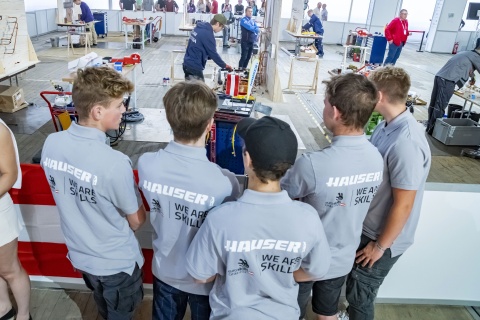 Image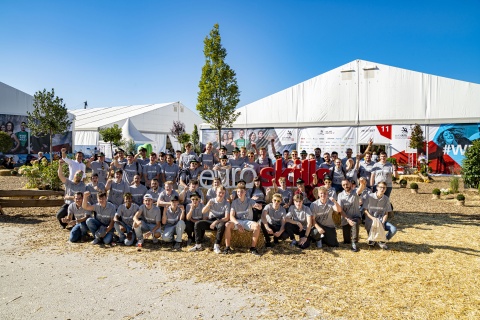 Success for Team Austria
The winners of the EuroSkills professional championships, which took place from 23 to 26 September in Graz am Schwarzlsee, were selected in front of 3,000 guests. With eleven gold medals, twelve silver medals, ten bronze medals and four "Medaillions for Excellence" for particularly good performance, Austria placed second in the medals table. Russia secured the most medals, with thirteen gold, six silver and eight bronze.
Image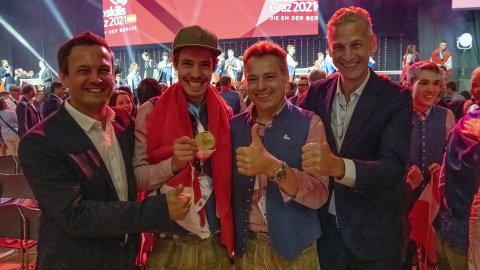 Image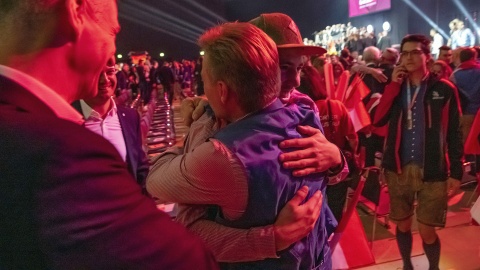 Image